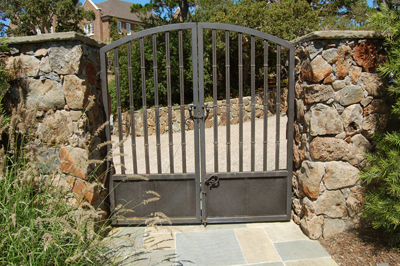 As the principals, we have over 45 years experience in the construction industry. Our structural concrete and masonry experience is the foundation of the Company. We are joined by a team of top concrete and masonry craftspeople that make Fincon more than a faceless contractor working about the jobsite. We are a group of committed artisans whose collective knowledge and work ethic assure you receive precision engineering, solutions to complicated topographical challenges, and long lasting visual results that are works of art. We build a real life expression of workmanship that is beautiful, practical, and enduring.

We are committed to excellent communication. This allows us to properly accommodate any shift in scope expectations, adhere to budget requirements, and create the opportunity for your creative input. Our recommendations center on your needs, the newest industry technology along with our time tested techniques.

Our competitive pricing is based on a conservative operation and our extensive value engineering experience. Using these advantages, we are able to work with your budget while serving you with artisan workmanship and well suited products.

Fincon's insurance, bonding, and licensing standards, sound hiring practices, employee education and safety, long term supplier relationships, supra standard construction methods, and guaranteed work provide you the assurance that are you have chosen a responsible, professional, and committed Company that stands strong.

Give us a call to discuss your construction needs. Thank you for your interest in Fincon.